Bodum Assam Teapot 6 Cup/1L – Brown
€33.00
BODUM's classic ASSAM tea press utilizes the same brewing system as the French Press to allow for full control of the tea steeping process. The silicone plunger locks tea leaves into the bottom of the filter once brewing is complete, cutting off access of water to the tea leaves. Allows tea to be recycled for multiple uses.
Sleek design is made with a borosilicate glass body
Perfect for use with any loose leaf tea or tea bags
Silicone rim secures filter firmly into the teapot for precision pouring, and stays cool to the touch for safe removal
Plastic filter BPA-free
1 in stock
Description
Tea press with glass handle and plastic lid
Capacity: 1L
Delivery & Collection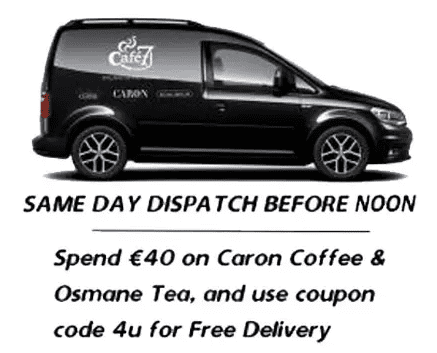 Republic of Ireland Delivery
Deliveries are made by An Post, DPD, UPS, and Fastway.
It generally takes 2-3 working days for delivery (this is a guideline).
Republic of Ireland Delivery Charges
Flat rate of 5.50 EUR.
Free delivery on coffee and tea (minimum purchase of 40 EUR is required).
Collect free of charge from our warehouse in Galway.