Puly Verde Liquid Milk Frother Cleaner 1L
€15.00
Puly Verde Milk is non-harmful to the environment and all packaging is made from recycled materials or is recyclable.
As with our standard Puly Milk Frother Cleaner, Puly Verde Milk cleans inside as well as outside the steam tubes. The scale inhibitor removes the hard calcium deposits which prevents the groth of bacteria on the organic fats and proteins contained in these deposits. This enables and improves the texture and quality of micro-foam.
Product features
Brand: Puly
Size: 1l
Dose: 25ml
Total Doses: 40
Ideal for steam tubes, automatic milk frothers and milk pitchers
Completely non-hazardous
Safe to use in a catering/ foodservice environment
34 in stock
Description
Puly Verde Liquid Milk Frother Cleaner 1L
Delivery & Collection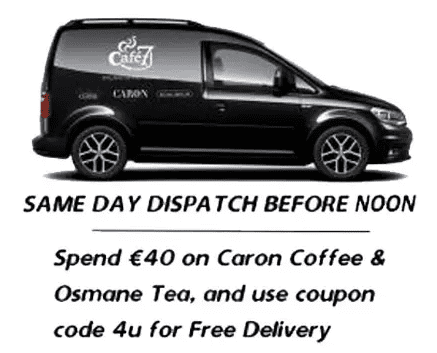 Republic of Ireland Delivery
Deliveries are made by An Post, DPD, UPS, and Fastway.
It generally takes 2-3 working days for delivery (this is a guideline).
Republic of Ireland Delivery Charges
Flat rate of 5.50 EUR.
Free delivery on coffee and tea (minimum purchase of 40 EUR is required).
Collect free of charge from our warehouse in Galway.
Only logged in customers who have purchased this product may leave a review.